Most people have a favorite vacation spot. Some people are drawn to the woods where nights are spent around crackling campfires with nothing between them and the stars. Others prefer bright lights big city. Las Vegas calls to them with the ding ding of slot machines, or New York's Broadway scene serenades them back year after year. For me, it's Florida, specifically, Marco Island.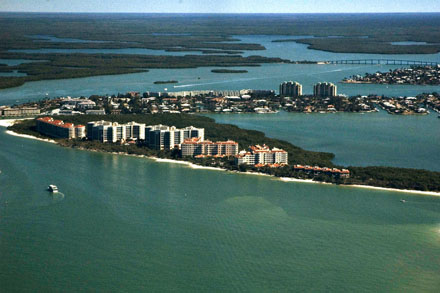 Marco Island is in Southwest Florida, on the Gulf of Mexico. The water is always clear and warm, there are always interesting treasures to collect - shells, sand dollars, starfish, - and the island promises a sense of serenity that exists nowhere else on earth for me. I've been vacationing here for 9 years, and every time I visit, I learn something new that I love. My oldest baby took some of her first steps on this beach. My middle child proved herself fearless in her quest for live giant conch a few years ago. My youngest is learning to swim in the Gulf... no floaties. My husband and I find each other again and again along this shoreline. It's both comfortable and exciting at the same time.
I'm always inspired to write poetry when I'm here. It's God's creation, stirring within me a sense of gratitude. I'm so thankful that He fashioned a place such as this.
Tigertail at Sunset.
I can feel the peace of God here.
It dances on the sulfur sea breeze and lingers in my hair
It laps at my toes on the shelly shoreline.
It sneaks around a stubborn cloud and slides down a singular ray of sunshine to find my upturned face.
I close my eyes and breathe it in.
I'm fairly sure that Heaven hides here.
Just behind every fleeting sunset, it sits in wait,
Teasing me with vaporous trails of cloud.
The inlet below winds through marsh and reed and pours itself into the welcoming Gulf,
Unaware of the perfection it reflects.